COMMUNICATIONS TECHNOLOGY
Today's organisations are looking for innovative approaches that address IP Telephony, fixed mobile convergence, data networking, wireless communications, and video services to derive the maximum business value possible from communications technology investments.
Our extensive experience in these disciplines allows us to assess, implement, and optimize solutions that provide the foundation necessary to achieve this goal. We also understand the complexities of designing networks, architecting systems and integrating platforms.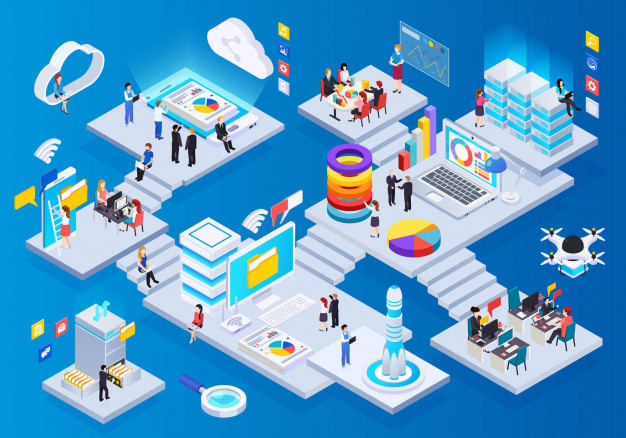 Local and Wide Area Networks
Local and wide area networks continue to evolve and respond to the challenges that enterprises throw at them. From bandwidth and performance to security and wireless, networks are the bedrock upon which organizations build their businesses. Our independent networking experts can help you assess, plan and design your networks to ensure they continue to meet your organization's constantly changing needs.
Network Management
If you can't measure it, you can't manage it. With so much data flowing through networks, it is critical that you manage with information – and not data. There are so many options today for network management systems and it can be easy to spend too much or not enough on the right system for your needs. Absoteck has performed a multitude of network management system evaluations and can help you choose and implement the right long-term solution for you.
Unified Communications
A lot is being made of how Unified Communications (UC), presence management and collaboration will change how enterprises communicate and conduct business processes. While that may well be true, how does yet another revolutionary technology change the way you support users today and to what degree should it impact your planning for the future?
Wireless Voice & Data
The wireless revolution is not just changing how we connect to voice and data networks, but how and where we work. Over the past few years, we have seen dramatic improvements in the performance and security of wireless technologies, generating a wave of activity in this space. Absoteck breadth of experience in physical cabling infrastructure, wireless, voice and data make us a unique resource for planning, design and implementing appropriate wireless solutions.
Video Conferencing
If you participated in a videoconference anytime before 2007 or so, odds are pretty good you were unimpressed with the quality of the experience. Hard to set up, difficult to tell who was talking, choppy body motions, clipped audio, all were common complaints.
However, with the advent of HDTV displays, superior voice speakers, and improved cameras and control panels, videoconferencing has truly become a mainstream technology. Yet videoconferencing also has a critical architectural component that must be considered because this technology must be integrated into the room or space more so than with voice or data systems. Designs must account for lighting, acoustics, furniture and room size. There are a myriad of factors that lead to video conferencing success and Absoteck will be ready to assist.
IP Telephony
In the not so distant future, the terms IP telephony and Voice over IP (VoIP) will be misnomers, at least in the enterprise space. These terms suggest infrastructure, systems and architectures. It is clear the future of communications is software-based and hardware-independent, with presence services and unified communications functionality being available in many modalities.
At Absolute Solutions Technology we never saw voice as just dial tone. It has always been more than a utility. How you design and achieve a vision for voice services requires equal parts business process, experience, technical expertise and execution.
PHYSICAL INFRASTRUCTURE
Whether planning a data center or cabling a facility, Absoteck can help you ensure your physical infrastructure will remain flexible and adaptable to technology changes that are sure to occur.
Structured Cabling Systems Design
We provide a full range of IT infrastructure and Network cable installation services. From single-site to large complex campus environments, we can effectively address your cable design needs for Structured communications cabling systems including copper, fiber and coax horizontal, backbone and riser cabling, cable termination/management, and cable administration.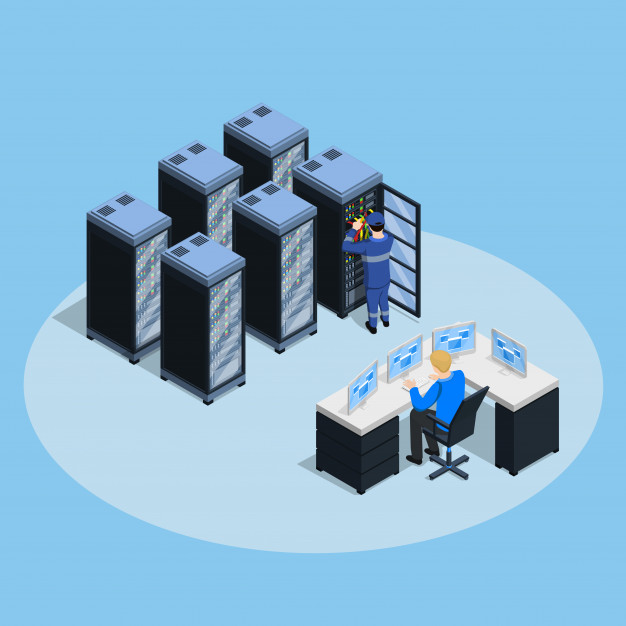 Wireless Network Design
Absolute Solutions Technology can help you design and deploy wireless technology for your building or campus. Our engineers have expertise in wireless technologies such as DAS, WiFi, WiMAX, VoIP, RFID, VoWLAN, and MIMO, and have designed wireless applications across a broad spectrum of industries and environments.
DATA CENTRE DESIGN:
Implementing or managing a Data Centre, small or large, brings headaches. So we have a vast range of products from which to create unique solutions that answer all your needs. At Absoteck, our data centre services solutions includes :
Extending the life of your current IT infrastructure to meet increasing demands.
Helping gain greater control of your environment through optimization and virtualization reducing cost and complexity.
Building new scaleable and secure data centers that maximize flexibility for future growth.
SECURITY
Securing your business is a daunting task that never ends. Absolute Solutions Technology assists organizations in managing the critical links between physical security and IT security, enabling organizations to protect both tangible and intangible assets.
In today's environment, architects, building designers and owners are challenged with staying current with rapid developments in security technology. Despite an increased interest in security issues and the value offered by early planning, security is too often treated as an afterthought. Breakthroughs in security technology and increased network capabilities have made convergence of physical security technology a natural fit for most organizations.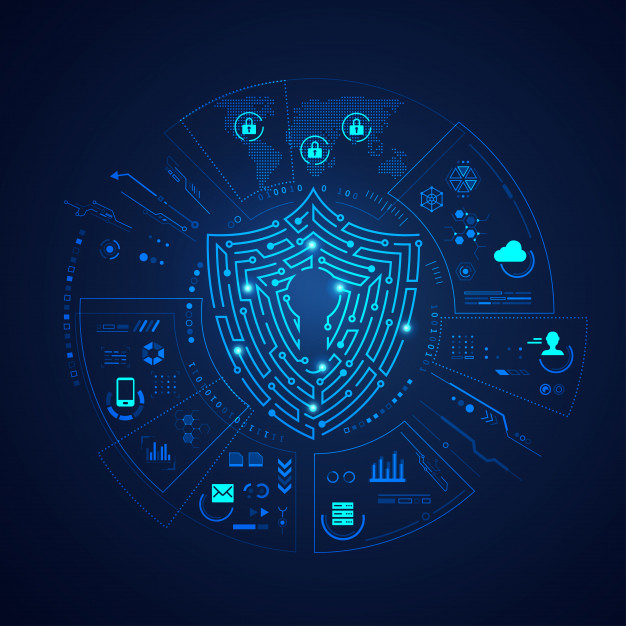 A successful security design should recognize technological developments and integrate security systems, architectural aspects, and operational factors early in the building or space programming phase. We will help identify characteristics and objectives for security systems in terms of performance and functionality by matching technology with specific security requirements.
A modern security system should leverage network technology to provide economical and efficient use of manpower while offering increased depth of protection. With a myriad of manufacturers, applications and integrators, making the right decision for your particular project can be difficult. Absoteck has the knowledge and experience to match the right security products and vendors to your specific security need. Most importantly, Absoteck will utilize technology to ensure that security measures are practical, budget conscious and commensurate with the perceived risks.
COMPUTER SYSTEMS PREVENTATIVE MAINTENANCE
Identify problems before your computer or network goes down, increase speed and reliability, make sure data backups are really working, eliminate viruses and spyware, physically clean computer, inside and out, remove dust – one of the main sources of computer hardware failures.
Preventive maintenance is something that's often overlooked in computers. But, just like changing the oil and rotating the tires of your car, caring for your computer properly will ensure a long lifespan – and top-notch performance. Here are just a few of the reasons that preventive maintenance is so important for computer systems.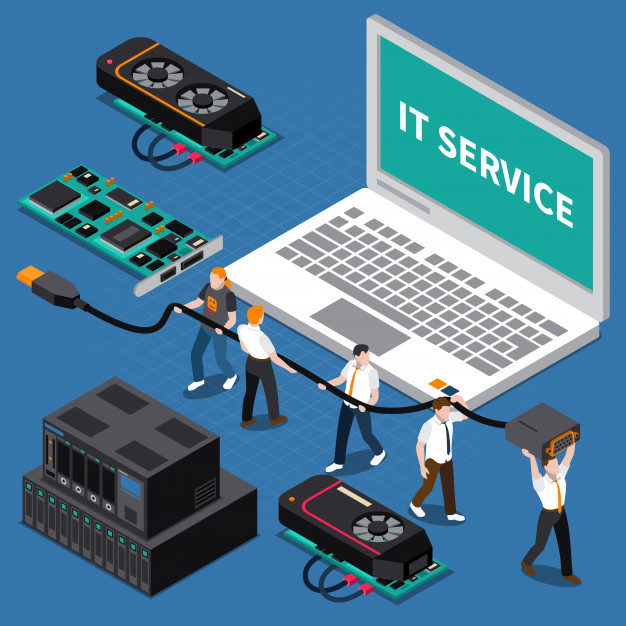 Prevent Data Loss
If you don't maintain your computer by checking the health of your hard disk or making backups, you could risk sudden data loss of absolutely critical data. Whether it's a business document or a precious family photo album, regular backups of data are critical for protecting your data.
Remember, as the old IT adage says. "There are only two types of hard drives. Hard drives that already have failed, and hard are going to fail." Back up your data regularly, or you risk losing it forever.
Ensure Better Overall Performance
Doing basic things like checking what programs run on start-up, looking for malware, and removing unused programs will help your computer function more effectively, and keep it from slowing down. Think of this like a "tune-up" on a car, that helps your computer perform more reliably.
Fix Security Vulnerabilities
One of the most important parts of computer maintenance is updating your operating system, and the programs you use, like your web browser. This helps fix security vulnerabilities, which could be exploited by hackers to place malware or viruses on your computer. Malware and viruses can slow down your system, and even steal your personal data, like banking information.
Get A Longer Lifespan From Your Computer
Keeping your system updated and backed up, protected from malware, and free of unnecessary files, folders and programs helps you get better performance, and a longer overall lifespan.
In addition, doing things like cleaning the keyboard and screen and spraying dust out of the fan can help keep the physical components of the computer in better shape, and prolong its lifespan – saving you money.
Free Up More Data Storage
Running out of storage is always a problem on computers, so consider doing periodic backups, and removing unnecessary files from your computer. This will free up more data storage, and give you more storage for your important files and documents.
SUPPLY OF COMPUTER SYSTEMS, REPAIRS AND UPGRADE
Our aim as a Server/PC supplier is to offer our customers the best quality and value computer systems. This has been achieved by our knowledge and experience over the years in sourcing for the best computer systems and also partnering with leading PC manufacturers.
Having Server/PC problems is bad enough, but making the wrong decisions or using the wrong people to solve your problems can make matters worse especially if it is business related.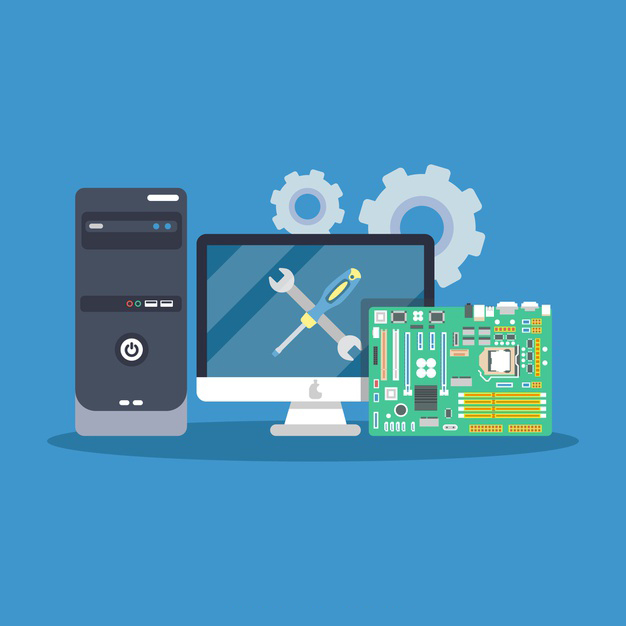 This is why you should use someone who is very qualified and concerned for your best interests to solve your computer problems in an efficient and cost effective manner.
We are Computer Repair Specialist you can trust by giving you great computer service at a very affordable price. Whether you need to troubleshoot issues with a network or server at a business, to get rid of a virus for a computer at home, Absoteck does it all.
We provide many on-site services such as:
Network Troubleshooting and Repair
Computer Hardware Installation
Resolving issues with Operating Systems and other software
Builds Custom / Clone Computers
Computer Upgrades
Operating System Installation etc
CONSULTANCY
Not every IT consulting company would look out for your best interests. Some of these companies' main purpose is to sell as many products and services as possible. I.T Consulting should not be about selling as many products and unnecessary services as possible. We are free to explore all possible solutions. Our job is to find the best inexpensive solutions to meet your needs. Most of our clients are small to mid-sized businesses needing professional advice at a reasonable price.
We can give you advice for most home or business situations. Whether you have a business at home or at an office, we can help you find the best solutions for your needs. We can give you advice on:
Installing a network
Setting up a server
Security Solutions
Software upgrades
Creating a database
Computer upgrades
Software solutions